VP-45 Cruise Books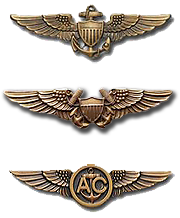 We now have a good number of VP-45 Cruise Books. The ones we have below were contributed by our members (thank you) and scanned to .pdf files by Jack Keane, the Association Secretary. We would like to invite you, if you have one or more, to send your cruise books to us. We will take very good care of them, scan them to PDF and promptly return them. Alternatively, bring them with you to the next reunion, give them to one of the Association Officers and we will scan and return to you promptly. Please do not send a cruise book we already have listed in the blue table below.
We understand that there were times in the past where VP-45 did not publish a cruisbook following a deployment; the early 1970's is one of those periods. However if you do still have one, please consider letting up use it for this page. Click on the "Contact Us" link above and we will give you mailing instructions.
NOTE: Depending on the speed of your internet connection, these cruisebooks may take some time to download. Also, if you desire, you can "save" any downloaded cruisebook (pdf file) to your computer for later reference. After viewing the clicked cruise book, please use your browser "back button" to return to this page.
Click on the Cruise Book you would like to view!