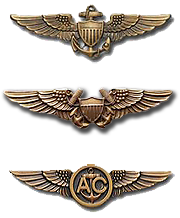 About 130 Pelicans and their spouses and friends joined together in San Diego October 9-12, for Reunion 2002. The weather was perfect as usual for the great Navy town and a good time was had by all. What follows may be biased, but it is my account of the Pelican weekend at the Hanalei Hotel.
First of all, without the local reunion committee, Jim Cooper, Glen Rufenach, George Creamer, Jim Carroll, Tom Sailor, Bob Stiles and other volunteers like Art Pearson who came in from New Jersey for his first Pelican Reunion, we could not have pulled it off. Jim Cooper's meticulous listing of the participants, later to be known as the famous "Jim's White Book", was the binder for all the information to get things organized and up and running. Jim Carroll's smile and wit kept us on track. Glen was the first from San Diego to volunteer.
He acted as secretary for the group and he and his fiancé handled the name tags made on his own computer at the registration desk. Tom arranged for the Honor Guard for the banquet and Bob was the "answer" man for the event. George Creamer's ready room was an instant winner and his organizing the raffle and prizes was a boon to our bottom line. Speaking of the bottom line, Dave Johnson's unofficial report on the reunion finances showed expenses of $14169.52 and income of $14161.76 for a cost to the Association of $7.76. We did have some coffee mugs left over that, if sold, would easily put us in the black overall. Pelican attendees spent hours going over Chuck Caldwell's tons of squadron memorabilia, which after the reunion was packed up and Steve Riddle graciously volunteered to drive it to his home in Fort Worth.
Everyone enjoyed the tours. I especially enjoyed the Nimitz tour; it was great to see how far the carrier Navy has come since my days on Saratoga. The ship, to me, was beautiful, clean and modern and the crew was obviously well trained, proud of their ship and their role in making it operate. All seemed to be in high spirits. They made us old timers feel very welcome and gave us a great tour.
The mixer was fun, full of sea stories and laughter, the banquet was enjoyable and the speaker brought us up to date on how the Navy and its mission have evolved from the Gulf War to the current day. I personally was honored to cut the ceremonial cake with George Kovach the Pelican present who had been the earliest member of the Squadron. George came with his brother-in-law, Dick Zeisel who was not a Pelican but had many VP tours and is well known by guys from the '60s and 70s. The farewell brunch was well attended and a buzz of conversations.
Over all, I believe we would have had a much bigger turnout if the economy was in better shape, the terrorist threat was lessened, and San Diego was somewhere along I - 10, between Pensacola and Jacksonville. However, it was nice to have a reunion on the West Coast for those Pelicans living west of the Mississippi. I do give credit to those who overcame these negative factors to attend and I know that things will be better in the future and the 2004 Reunion will see a gathering of Pelicans to rival past reunions.
Tom Golder
 Raffle Winners
• Roger Ferguson won a P5M Model and a Boxed Model of USS Pine Island (both donated by Mrs. Gotto).
• Brian Knott, Jane Lee and Mary Lena each won One Free Night in the Hotel.
• Al Raithel, Sam Hembree & Fay Ross each won a VP-45 Coffee Cup.
• Art Holveck won a VP-45 Baseball Cap.
• George Stark won a VP-45 T-Shirt and a Long Sleeved Green Shirt.
• Sandra Spotts won a Tote Bag.