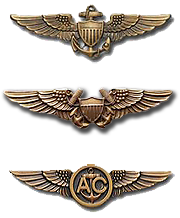 During the annual Springboard operation, VP-45 set a record by flying 553 operational hours in the P-5M aircraft. This record was set with only ten aircraft, instead of the usual twelve.
Springboard, a large training exercise, conducted near San Juan, lasted ten days. All seaplane squadrons under COMAIRLANT took part. Operating aboard the USS Currituck (AV-7), an "E" winning seaplane tender, gave each P5M Marlin squadron a chance to gear itself to advance seaplane operations.
According to VP-45, the squadron has flown more hours and has maintained a higher monthly aircraft availability than any other seaplane squadron this competitive year. It holds first place for seaplane safety records of ComAirLant and a high reenlistment record.
Based at Naval Station Bermuda, Cdr. E. W. Pollard was CO of VP-45 at the time of this report.