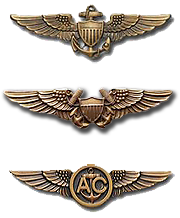 I went through Aviation Officers Candidate School (AOCS) in 1968 with Mike Gorman, a yankee from Boston who loved sports. He and I were bunkmates and together we tolerated the beneficial abuse of the Marine Drill Instructors. Despite being on opposite poles politically, we became fast friends.  Mike and I also spent some of our post commissioning flight training together.  Ultimately, after we got our wings, Mike received orders to VP-44 in Brunswick and I went to the Pelicans of VP-45.
Strangely, Mike and I both were assigned ground jobs as RPS Custodians…the most hated billet for a JO in an aviation squadron.  Registered Publication System Custodians were in charge of all the crypto codes and hardware owned by a squadron.  Most of us remember the KY-28 (secure UHF), the KW-7 (secure teletype), AKAC-130 (voice encryption) and the AKAA-44 (voice authentication).  The RPS Custodian was responsible for all this stuff and more.  Losing so much as a small piece of paper crypto spelled the possible end of a CO's career and the instant death of a JO RPS Custodian.  But all this RPS stuff has only a small part to do with this sea story.
Arriving at VP-45 as a nugget in April of 1971, I was assigned to CDR Charlie Cook's (the Skipper) flight crew.  Besides the CO, LT Jim Shaddix was the backup PPC, LT Bob Simril was TACCO, LTJG Leon Temple was the PP2P, LTJG Wally Brians was the PP3P and I was the new Nav.
VP-45, at that time, had eight straight P-3A's and one P-3A (Deltic) aircraft.  What made the "Deltic" different was that it had (if I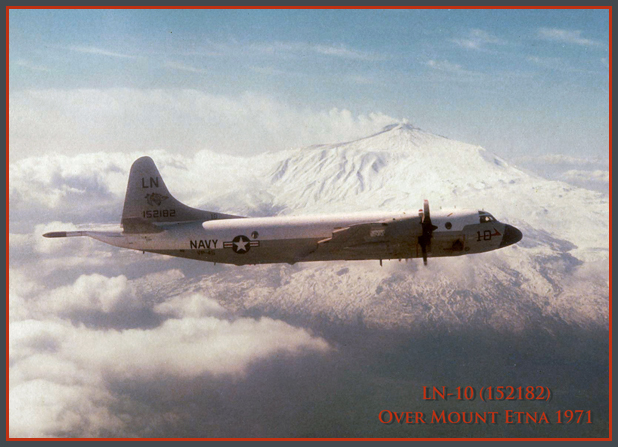 remember correctly) the dash 14 engines (like the P-3B and C) instead of the dash 10's and AQA-5 passive acoustic gear rather than the AQA-4's.  Because it was obviously a cooler aircraft than the others, it was LN-10 – the Skipper's bird.  As a result, I logged hundreds of hours in that aircraft through pre-deployment training in Jax and during the 71-72 Rota/Lajes split deployment.
Upon return from that deployment, we geared up for transition to the brand new P-3C.  While all the flight crew cycled through Pax River for training in the all new fully computerized aircraft, the squadron was getting rid of the old P-3A's and taking custody of nine brand new P-3C (1585XX BUNO series) aircraft.  I recall with great clarity that walking into one of these birds was like getting into a new car – smelled just like that.  But I digress.
The eight P-3A's went to the reserves but LN-10, the Deltic bird, went to VP-44 in Brunswick.  Mike Gorman, my flight training buddy, was still RPS Custodian in VP-44 while I had moved on to the Training Department.  I don't recall if I was promoted out of that job or if the new Skipper, CDR Paul Herring, wanted me in a job where I was not a danger to him.  Anyway….here is what happened that made this sea story (totally true by the way) of great significance.
VP-44, along with my buddy Mike and the old LN-10 (BUNO 152182), were on deployment in Rota, Spain.  Mike and the rest of his crew were scheduled for an operational mission on 3 June 1972.  BUNO 152182 (the old LN-10) was the assigned aircraft.  Just prior to briefing, the Ops Officer called to the duty office and subbed in another officer in Mike's place on that crew and he told the SDO to round up LTJG Gorman and send him to the Skipper's office.  Mike told me later that "…there was something amiss with the RPS account and the CO was hopping mad."  While Mike gathered together all the paperwork the Skipper wanted to review, his crew and the substituted officer took off on that mission without him.
An hour after takeoff, BUNO 152182, with fourteen souls aboard crashed into a 2700ft mountain in Northern Morocco.  There were no survivors.
Mike left the Navy after that tour and I lost track of him.  Seven years later, when I was attending the Naval War College in Newport, RI, I turned on the TV and began watching a Providence news channel (WPRI) different from my normal choice.  I wasn't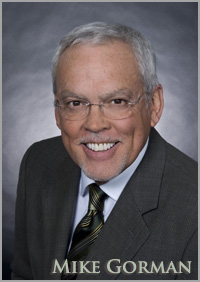 watching closely, distracted by some conversation with my wife.  The sports guy came on and at some point I noticed that his voice, with a heavy Boston accent, sounded very familiar.  I looked and, HOLY MOLY…it was Mike.  When the sports segment was done, I looked up the station's phone number, called it and asked for Mike.  He was on the phone in seconds and we chatted for quite a while.  We got together that weekend and went to dinner and a Jai Alai game.
Mike was still uncomfortable talking about the mishap.  I guess a psychologist would call it survivor's guilt.  But he was doing fine pursuing his career in sports broadcasting.  After War College, I was transferred to PATWING TWO in Hawaii and lost track of him again...then about twenty years later, with the help of the internet, I found him again.  After working local news and sports until the early 80's, he was picked up as the play-by-play commentator for the Boston Celtics.  He and color commentator Tom Heinsohn form one of the longest-tenured broadcast tandems in professional sports. They have been broadcasting Celtics games for thirty years.  During the NBA offseason, Mike does some television broadcasts for the Connecticut Sun of the Women's National Basketball Association (WNBA).  A five-time Emmy award winner, Mike was inducted into the New England Basketball Hall of Fame in 2004.

So that is my story of two old friends: LN-10 (152182) and Mike Gorman.  The more important of the two lives today and remains my friend.
Submitted by Bill Hobgood (VP-45 '71 - '74)