Ancient Pelican Posts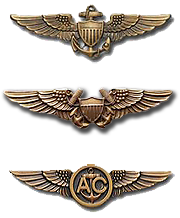 The VP-45 Association was "founded" way back in 1991 although informal gatherings began earlier around 1988. The first Association Secretary/Newsletter Editor was Charley Caldwell, a PBM/P5M pilot in VP-45 in the mid-50's. Charley kept great records and provided us with Association Newsletters from the very beginning through 1997. Ray Butler, another of our fine members, also helped us out with a few final missing Posts. Currently we are up to date and have here (and in the New Newsletter section) every Pelican Post newsletter published by the Association.
NOTE: After viewing the clicked newsletter, please use your browser "back button" to return to this page.
Click on the Newsletter year you would like to view!
As time passes, older "Pelican Post" newsletters will be moved from the main "Newsletters" Page to this one. The most recent Pelican Post Newsletters (2009 and newer) are located here (click the button below):