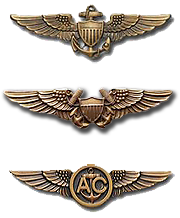 Jose "Pepe" Figueres Ferrer (1906-90), a moderate socialist, was elected president of Costa Rica in 1953. Dictatorial President Anastacio Somoza (1896-1956) of Nicaragua claimed that members of the Caribbean Legion, a group of political exiles from Caribbean nations, participated in a plot to assassinate him with Figueres's help ( the Legion had backed Figueres in his election). Somoza apparently made plans to retaliate, and supported Rafael Calderon Guardia (1900-70), a disgruntled former president of Costa Rica. On January 11, 1955, Calderon led a group of rebels south from Nicaragua and seized the northern Costa Rican border town of Villa Quesada on the Pan American Highway.
        About this time, the Army Air Defense unit on the Caribbean side of the Canal detected an unidentified aircraft about 50 miles north of the Canal. VP-45 was tasked to intercept, which we did. Our target was a Venezuelan Air Force C-47, headed to Costa Rica. 
        At about the same time, President Figureres appealed to the Organization of American States to investigate. The Department of Defense volunteered VP-45 to support the OAS Investigative Commission, to report to the US Ambassadors in San Jose, Costa Rica, and Managua, Nicaragua. A radio network was established for reporting, and VP-45 sent LCDR. Bob Bookhamer to the Embassy in San Jose for liaison.
        We immediately commenced air patrols over northern central Costa Rica along the Pan American Highway, reporting everything we saw. The OAS had flown in a ground observer team to take station at the border crossing to make sure that nothing would get across unreported. As soon as these actions were publicly reported, Nicaragua stopped supporting the rebels, who were mainly Costa Ricans.
        In 1954, the United states had sold/given four P-47s formerly assigned to the Puerto Rican Air National Guard (you could still see where the PR ANG had been painted on their fuselages) to the Guatemalan Air Force to be used against the communist rebels of Jacobo Arbenz  (VP-45 also got into that as part of the maritime reconnaissance unit of Operation HARDROCK BAKER). One of these P-47s, an Nicaraguan Air Force AT-6, and a C-47, flew for the rebels. The C-47 was shot down during an attack on a Costa Rican Government held ranch house. A VP-45 crew was pretty close when they were shot down. The remaining aircraft disappeared, presumably returning to Nicaragua. Some heavy fighting occurred at several locations, but the loyal ranchers were too strong for the rebels and they fled back to Nicaragua. VP-45 closed down the operation, and a couple of days later, we were off to San Juan and Operation Spring Board.
        I still have a photo of the Venezuelan C-47 that we intercepted and several of some fighting along the Pan American Highway. I'll try to get a scan and send them to you.
                                                                                                        Al Raithel