Other Archives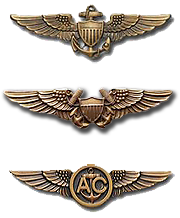 What you will find in the links below is an assortment of historical information that doesn't quite fit in any other section of this website. And...if you have interesting and/or historical items in your possession that you would like to have made available here, please send it to us. Copies would be better but if you have something that needs to be returned to you we can do that also. Just advise up what you have via the "Contact Us" button above and will give you instructions on how to send it to us.
NOTE: After viewing item linked below, please use your browser "back button" to return to this page.
Click on the Link you would like to view!