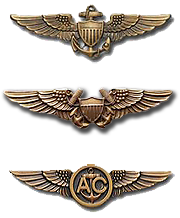 Several aircrew and maintenance personnel from Patrol Squadron FORTY- FIVE, recently returned to Sigonella, Sicily from a two week detachment to Air Station Vaerloese, Denmark, just outside Copenhagen. The "Pelicans" participated in the 24th annual BALTOPS exercise, a U.S. led invitational in the Baltic Sea. This year's events saw cooperation from thirteen European nations and the United States. The operation was designed in the spirit of NATO's "Partnership for Peace" concept of developing understanding and improving coordination among nations in the Baltic region.
BALTOPS '96, which lasted from June 10-22, consisted of two phases. Phase I focused on coordinated operations between forty-seven naval units and aircraft from the "Partnership for Peace" countries of Latvia, Lithuania, Estonia, Finland, Poland, Russia, and NATO countries such as Belgium, Germany, Denmark, the Netherlands, Great Britain and the United States. And for the first time in the history of BALTOPS, a U.S. Coast Guard vessel participated by providing training in coastal patrol and maritime interdiction. According to the naval commanders of the countries involved, the exercise vastly improved their confidence and ability to perform such a mission.
For Phase II, NATO countries participated in heightened operations that saw Maritime Patrol Aircraft involved in anti-surface warfare (SUW) and anti-submarine warfare (USW). Whereas Phase I was an opportunity for the Partnership for Peace countries to conduct basic operations with NATO for the first time, Phase II was a chance for the NATO countries to perform real-life scenarios in the Baltic Sea environment. According to LT Bob Bettis of VP-45, "There was an enormous amount of activity in a relatively small body of water. There were attack aircraft going after the battlegroup, helicopters buzzing around in support of USW and PATRON FOUR-FIVE doing both. Flying out of Vaerloese, Denmark and working with all these countries made the whole exercise a fantastic experience."
LCDR Murray, Officer in Charge of the VP-45 detachment, commented on the overall success of the operation, stating. The coordination between VP-45 aircraft and the surface and subsurface units of the other countries could not have been better. Aside from a slight language barrier, it was remarkable how well everyone cooperated and how well the events were executed. It was an incredible experience for those of us in VP-45 to have had this opportunity to work with countries other than NATO such as Poland, Lithuania., Latvia and others."