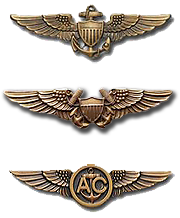 Jake Tobin remembers that one of the last VP-45 operational seaplane flights was flown from Bermuda on 19 December 1963. The PPC was Bob Palumbo, Jake was the co-pilot, Mike Levine manned the Nav table, and the Plane Captain was probably Petty Officer Cox, ADR-1.
The very last operational flight by a VP-45 seaplane was also the very last operational seaplane flight by any Atlantic Fleet squadron, according to Don Hill, who was the PPC. It was flown on 24 December 1963 and was a 7.2 hour patrol from Bermuda.
Don also was the PPC on the very last seaplane flight of an Atlantic Fleet squadron. The flight took place on 6 January 1964 and was a 4.1 hour ferry flight from Bermuda to Weeksville, North Carolina. The aircraft was a P5M-2, LN-5, BuNo 135489. Don reports that the flight was uneventful except for a little rime ice toward the end of the flight.  
Don added that VP-45 officially closed down Bermuda operations on 10 January 1964, four days after the last flight. Since there were so few P-5 plane commanders left during the last six weeks, they all got a lot of BDA/JAX/BDA flights transferring squadron material.
(Ed. Note: Don is employed by Lockheed Martin as International Business Manager. His consideration in taking the time to send his recollections is very much appreciated.)