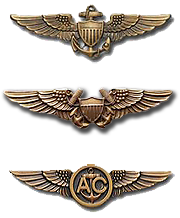 (Provided by John McLaurin - pilot '62-'64)
Charlie McKinney and crew and I were flying the P-5 on a quarantine mission during the Cuban missile crisis when we noticed a freighter offloading to several lighters in Manilla Bay. Turning in to investigate we saw splashes in the water ahead. Sure enough, there was a Cuban gunboat between us and the freighter and we saw occasional puffs of smoke from its guns followed by splashes. That was enough for us to halt our approach and set up a racetrack pattern outside the gunboat's range.
We then called in a nearby destroyer, reported to home base, and waited for the tin can's arrival. When the destroyer appeared over the horizon, the gunboat stopped firing. That gave us the temerity to move in and take some overhead photos of the gunboat and then move up to the U.S.-recognized (3-mile) territorial limit to photograph the freighter. Later we headed for Gitmo.
During the debrief, the intel folks confirmed the 37 mm shots were intended to do us harm. The State Department rep forbade us from telling anyone else about the incident. Shame on you for reading this!
WebMaster Note: Charlie McKinney, mentioned above, was also CO of VP-45 1977-1978.